04/04/23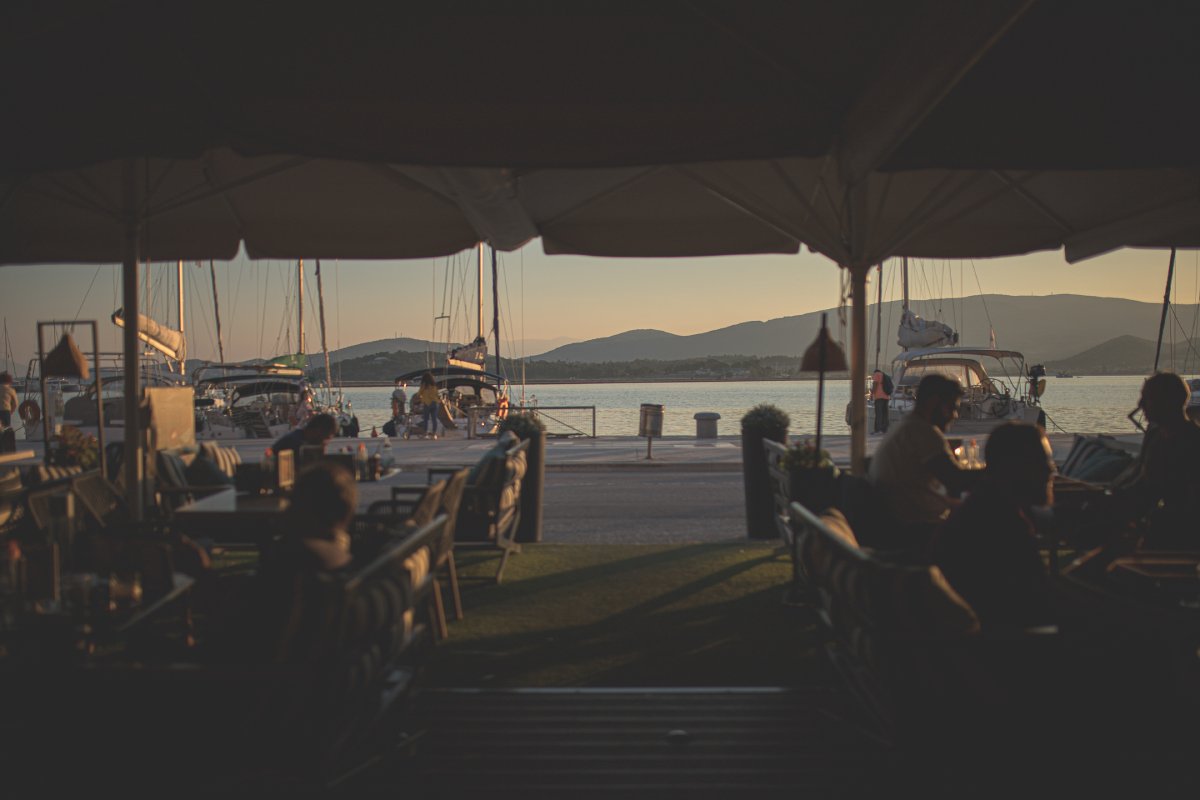 About us
A cup of coffee with a wide variety of flavors, as well as unique coffee blends and an immense variety of hot or cold chocolate and beverages guarantee you a passage into a delightful world.

Luxuriate over our sweet temptations without second thoughts. Commit a sin by tasting a freshly baked waffle saturated in ice cream or sampling one our pastries. You can also savor the delights of our cold dishes and salads.

Enjoy the view of the deep blue at close range, drinking cosmopolitan cocktails and wines, having aged under perfect conditions, which will arouse intense feelings and will make you indulge pleasurable moments.

Feel the rhythm of music in our exquisite parties held every week in Pleasures. Happy dance tunes always elevate you converting every single moment in your life into an endless party beyond your wildest dreams. Should you think to celebrate your birthdays, name days or any anniversaries with a noticeable difference, do contact us. We also undertake the organization and promotion of your firm.